Sessions
Session pricing starts at 125.00 for a basic session. This includes session and in home consultation before/after. In home consultation will help me create the right images for you.
Military
We LOVE our Military Families! Thanks for ALL you do. Complimentary sessions along with a discount for product is my way of thanking you and your family for supporting our country.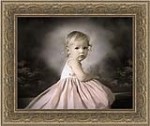 Classic Masterpiece Session
250.00 This session is for one subject and will entail a very specific theme in which we will create at your home or studio. Detailing of image will be enhanced by hand or digital painting. Creating a Art Masterpiece for your wall. Final image will be printed on fine art archival paper, canvas or other best suited for the image. Images are usually 16x20 and larger.